Ordering Chocolate Shoes
We offer a chocolate shoe for women and men. The women chocolate shoe comes with or without glitter. The men chocolate shoe is not painted with glitter. However, it can be requested if that is the choice. We offer 11 different solid color shoes. The shoes can be made in different colors if requested. The shoe comes with 3 chocolate dipped strawberries. You can choose to replace the strawberries with either 3 chocolate dipped cookies, or 5 chocolate dipped pretzels. 
Women (Non-Glitter: $40 / Glitter: $50)
Men (Non-Glitter: $35 / Glitter: $45)
Available Optional Add on:
Add on Complimentary Side
12 chocolate dipped strawberries - $30
12 chocolate dipped cookies - $20
12 chocolate dipped pretzels - $20
2 Chocolate Dipped Cookie Lips - $10
2 Chocolate Diva Signs - $5
Add on Toppings (Complimentary Side Only)
Design Lines and/or Sprinkles - $0.00
Peanuts, Almonds or Pecans - $6
The women shoe is a stiletto heel and the men shoe is a dress shoe. To order a chocolate shoe, use the contact us 
form.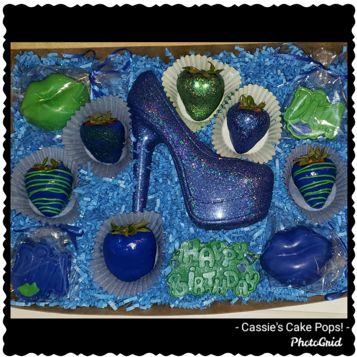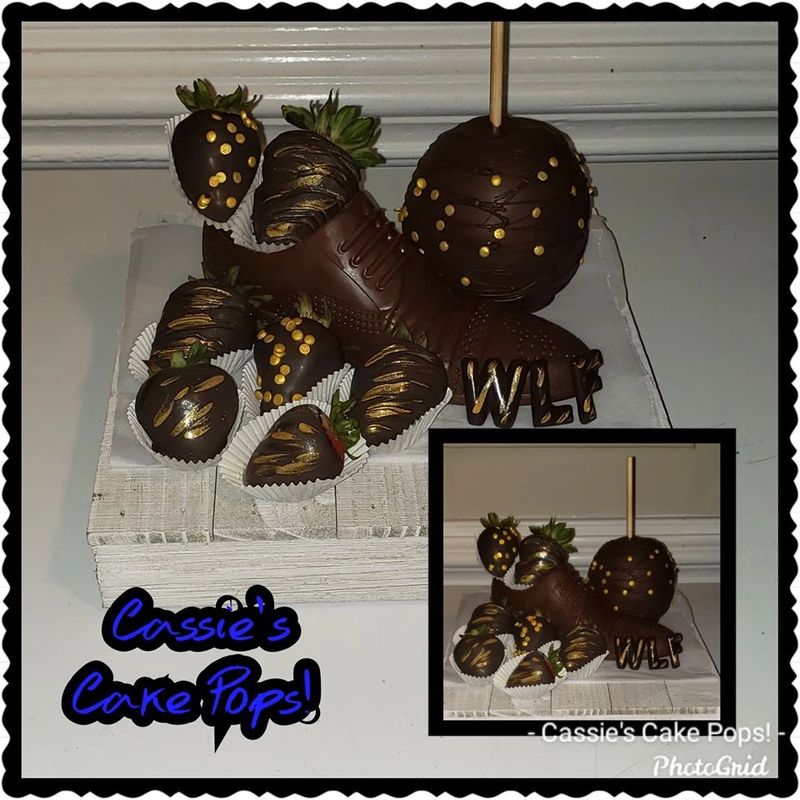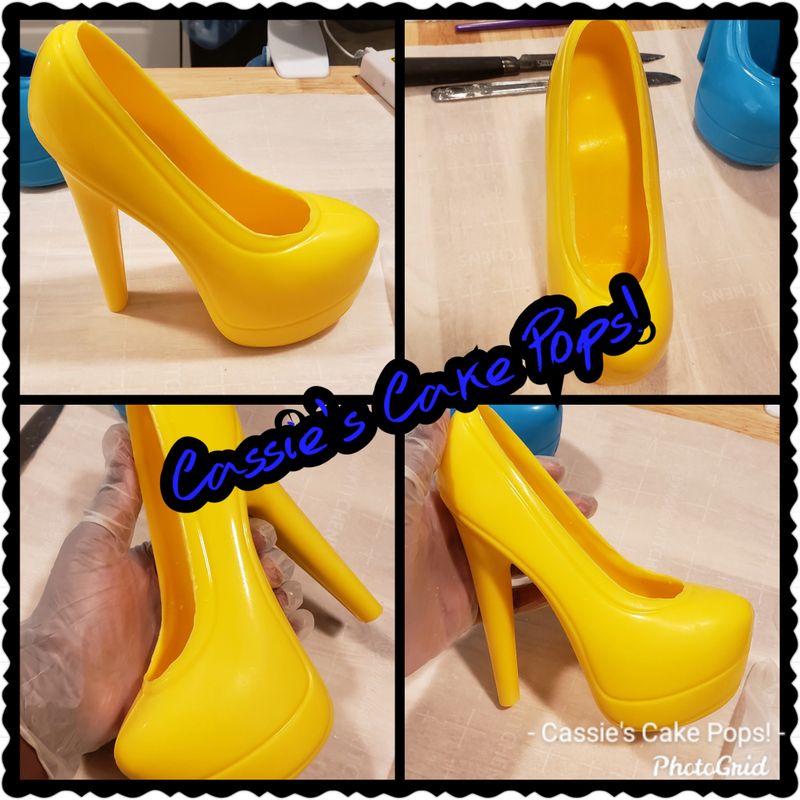 *The glitter used on the products are not FDA approved. The glitter is non-toxic and will not harm you if it is consumed. 
*Shipping is not available.*
Chocolate Dipped Strawberries
We offer chocolate dipped strawberries for any occasions.We offer the strawberries in half a dozen or a dozen. They can be dipped in any color of your choice with or without drizzled lines, toppings, and/or sprinkles. This special treat is great for any occasion I.E. weddings, baby showers, birthday parties, holiday parties, Mother's Day, Valentine's Day, or just because you want it. The chocolate dipped strawberries are made to order, so please order at least 1 week in advance.


Quantity
1/2 Dozen - $15
1 Dozen - $28

Add on Toppings
Design Lines and/or Sprinkles - $0.00
Glitter - $5

Peanuts, Almonds or Pecans - $6
Custom Strawberries start at $40/dozen and can increase depending on how intricate the design is. Custom strawberries are only sold by the dozens.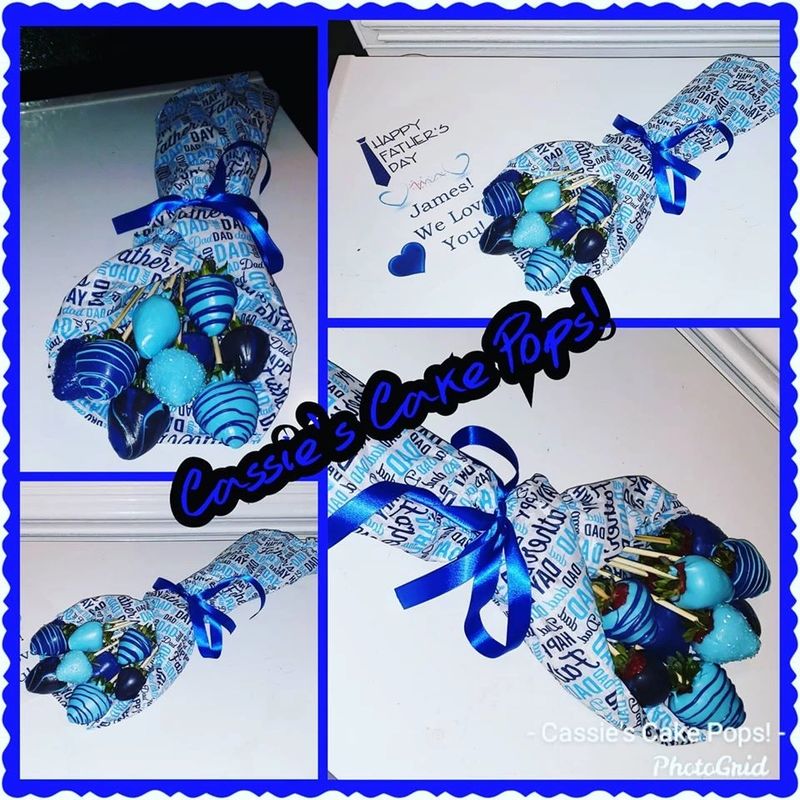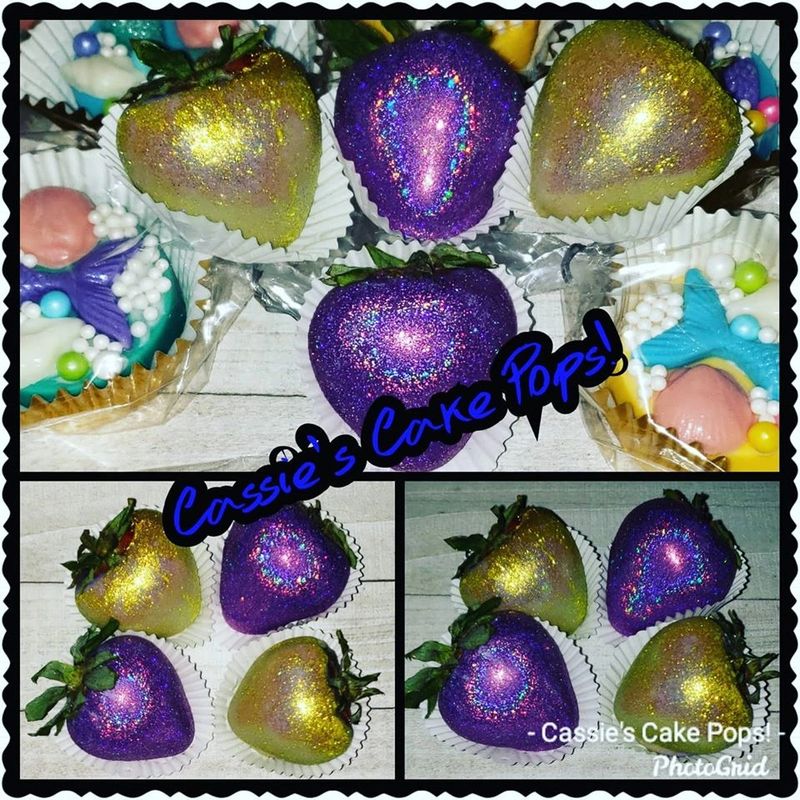 Custom Orders available. To order your strawberries, use the contact us 
form.
*The glitter used on the products are not FDA approved. The glitter is non-toxic and will not harm you if it is consumed. 
*Shipping is not available.*